Distributors
UK Distributors
Mainland UK

AVSL Group Ltd
AVSL Group was founded in 1998 and has rapidly grown to become a driving force in the consumer electronics market. The AVSL team comprises enthusiastic and dedicated professionals with a variety of experience in all sectors of the business. Each member of the team is dedicated to maintaining and surpassing the high level of service that customers have come to expect.
Our individual brand names help us focus and develop our products range within it's own area of the market, whilst allowing the AVSL group to expand into other emerging markets in the future.
Web Site: www.avslgroup.com
E-mail: sales@avslgroup.com
Telephone: 0845 270 2411
Trade enquiries only.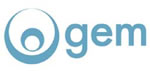 Gem Distribution
Since 1984, Gem has earned a proud reputation as one of the UK's leading software and hardware distributors. We are constantly developing our offering and are able to provide Logistics, Creative services and more to your business. We supply more than 4,500 retailers and resellers every week.
St George House, Parkway
Harlow Business Park
Harlow, Essex
CM19 5QF
Web Site: www.gem.co.uk

Kondor
Kondor's service extends beyond simple product distribution. We have dedicated sales, purchasing & product management teams who specialise in a full suite of business solutions:
---
Ireland & N Ireland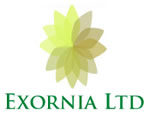 Exornia Ltd
The specialist supplier and solutions provider of Hazardous Area equipment, electrical & mechanical labelling and energy saving next generation lighting to industry throughout the UK and Ireland. Exornia supply many leading brands to end users and contractors within a variety of industries ensuring that promises are kept and deadlines are met.
Cathedral House,
23 -31 Waring Street
Belfast
BT1 2DX
Web Site: www.exornia.com
E-mail: info@exornia.com
Office Tel. 02890 437037
Office Fax. 02890 436699
---
Foreign Distributors
Cyprus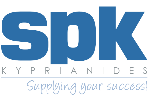 Socrates P. Kyprianides Ltd.
Founded in 1977, they are one of the leading companies in the Cyprus stationery, consumables and office equipment market.
303A Limassol Avenue, 2571 Nisou
P.O. Box 24190, 1702 Nicosia
Cyprus
Tel: +357 22 771204
Fax: +357 22 776564
Email: info@spk.com.cy
Web: www.spk.com.cy
Malta

Crosscraft.Co. Ltd.
Crosscraft mission is to give a unique shopping and after sales experience to our clients. The company consists of two main sectors, our household department and our relatively new Energy Department. In our household sector we believe strongly in our main brands amongst which are Hoover, Kenwood, Campingaz, Severin etc. Our Energy department consists of 4 sectors which are Energy Audits, Solar water heater and Photovoltaic systems and LED lighting. We dedicate a lot of time and energy to our customer care department such that our clients are given a unique service at Crosscraft.
Valletta Road,
Paola. Malta.
PLA1511
Tel: 00356 21805805
Web Site: www.crosscraft.com.mt
E-mail: info@crosscraft.com.mt
Contact: clyde@crosscraft.com.mt
Trade enquiries welcome.
UAE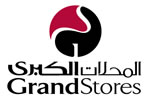 Grand Stores
Grand Stores is renowned for distributing and retailing quality brands in the region. The company's enduring strength in distribution is visible with consistent supply across 1000 points of purchase in the UAE made possible due to ample warehousing capabilities, logistics network, and trained personnel.
The key ingredients to the success of Grand Stores have always been an unstinted dedication to quality and business ethics along with a strong customer focus, which has been a strong driving force behind all of its business operations.
Web Site: http://www.grandstores.com/